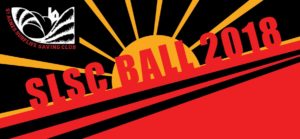 Building on the success of last year, the second annual surfers ball promises to be bigger and better than ever before!
Starting from 17:30 at Schooners we kick off with a family friendly vibe with a buffet dinner, kids disco and celebration of our members achievements in 2018. While adults can enjoy a complimentary glass of bubbly.
Later on there'll be our famous charity auction, a chance to bid on a range of amazing experiences and products from our wonderful local supporters, or maybe even some human resources!
We've then got music from some choice local bands and superstar DJs before donning headphones for the silent disco.
The theme this year is our club colours: Black & Red.
Non-members are welcome.
Adult tickets are £25, reduced to £15 if you just want to come for the late evening (after 9pm) bit and £10 for OAP.
Junior (12-16) tickets are £10 and Nippers (<12) pay only £5.
Tickets are available now from: https://stagnesslsc.clubmembership.cloud/events/st-agnes-slsc-ball-2018/
Party On!