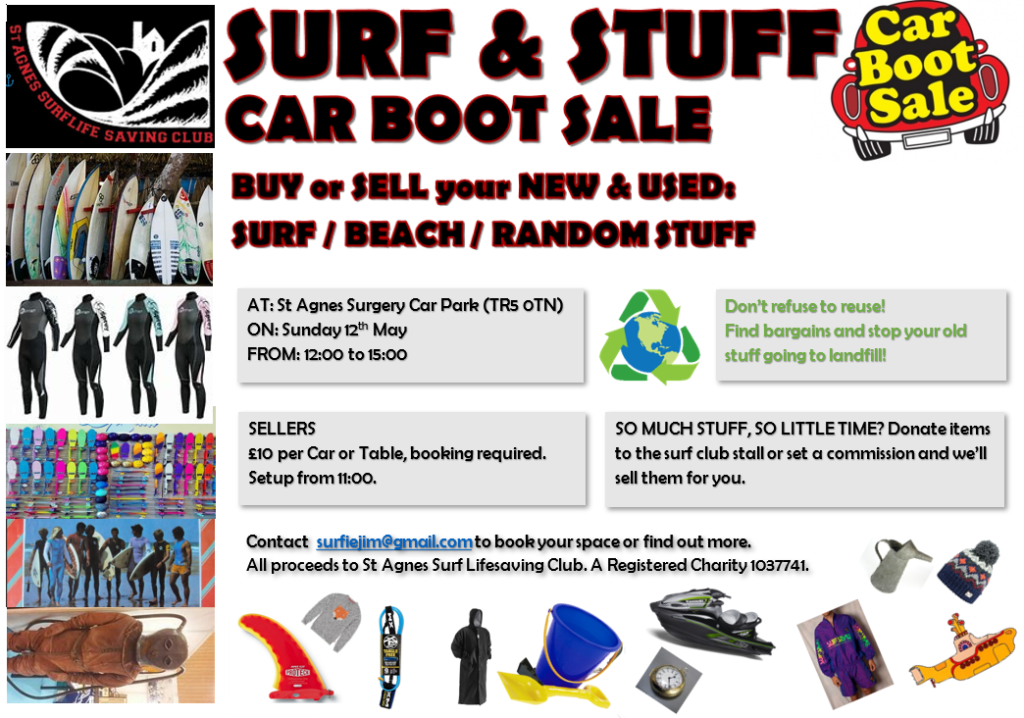 Posted on May 2, 2019 by Joel Henthorn in Uncategorized.

Buy & Sell your New & Used: Surf / Beach / Random stuff. Sunday 12th May: 12:00 to 15:00 SELLERS£10 per car or table, booking required, setup from 11am. Or donate items or set a commission on the surf club stall and we'll sell them for you. Contact surfiejim@gmail.com to book your space or find […]

Continue Reading... No Comments.