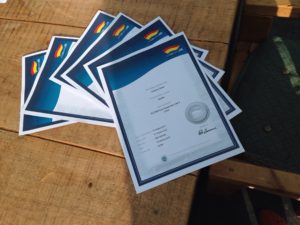 Posted on March 17, 2018 by Joel Henthorn in Uncategorized.

Certificates have arrived for those who completed the First Responder Qualification with the club. Massive thanks for those who give up their time to help make our beach and community a safer place. Well done Andy, Dan, Katey, Paul, Vickie, & Jack!

Continue Reading... No Comments.