Groups
Our coaching sessions run throughout the summer from Trevaunance Cove and during the winter in the pool.
Coaching groups are allocated by school year and are limited to 35 per group for safety reasons. Fees for the year are £100 per child; this includes membership and subs for pool and beach sessions.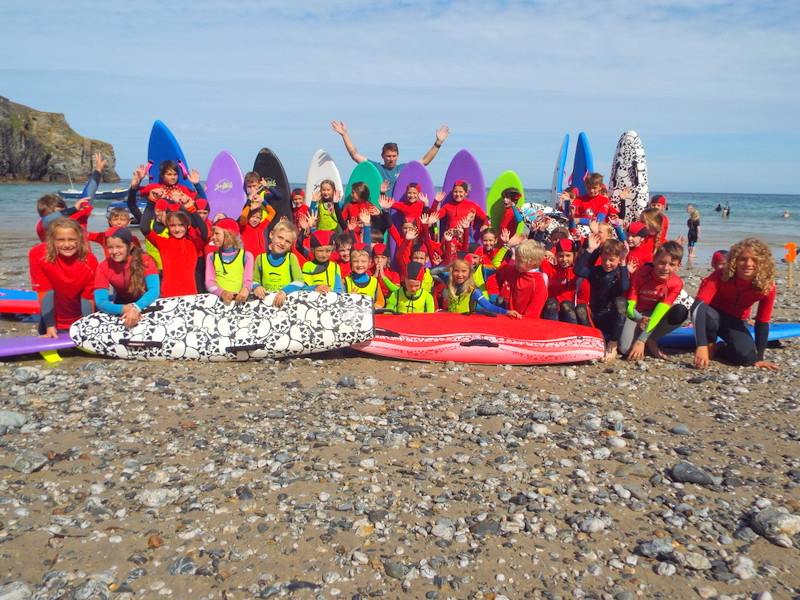 Joining…
Please get in touch with the group contact below BEFORE joining to find out if there is space or to join the waiting list.
Reception through Year 7 groups are currently full but you can join a waiting list.
We currently have a few spaces for Year 8+.
Group Contacts
This is the best person to contact if you have any questions about a group or wish to join.
School
Year 19/20
Group Contact
Email
Reception
stagnes2019@yahoo.com
Y1
Erika Sorensen
erikasorensen@gmail.com
Y2
Claire Bettison
clairebettison@gmail.com
Y3
Jo Mooney
stunningescapes@notjusttravel.com
Y4
Hayley Gay
hayleygay@btinternet.com
Y5
Fiona Hayes
chylowena@hotmail.co.uk
Y6
Julie Wheeler
kingsdale14@btinternet.com
Y7
David Friedericksen
davidfred99@yahoo.com
Y8+
Andy Carter
andycarter3@hotmail.co.uk
Group Leaders & Coaches for 2019/20
All our group leaders and coaches are DBS checked. Each session is lead by an SLSGB Qualified Level 2 coach assisted by one or more Level 1 coaches and parent volunteers. Our beach sessions are also supported by a qualified lifeguard.
School
Year 19/20
Named Coaches
Reception
Y1
Erika Sorensen
Y2
Claire Bettison
Steve Instance
Y3
Jo Mooney
Fiona Hayes
Adam Hayes
Paul Mooney
Y4
Hayley Gay
Steve Instance
David Friedericksen
Y5
Fiona Hayes
Jamie Kent
Adam Hayes
Y6
Julie Wheeler
Gavin Forehead
Dan Nicholls
Y7
Vicky Vigues-Berry
David Friedericksen
Jamie Kent
Kim Farmer
Y8+
Andy Carter
Joel Henthorn
Steve Instance
Expected Standards
We aim to create the most inclusive and welcoming environment for everyone. However, the sea is a potentially dangerous environment and it is important for the safety of all involved that we can rely on participants to be capable of some level of self support.
Our sessions are not a substitute for swimming lessons and we expect and may insist that children (particularly < Y5) attend swimming lessons.
School
Year 19/20
Expected Standard
Reception – Y2
25m Pool Swim
25m Beach Run
25m Sea Swim (wetsuit)
Y3 – Y4
100m Pool Swim
100m Beach Run
100m Sea Swim (wetsuit)
Y5 – Y6
200m Pool Swim
200m Beach Run
200m Sea Swim (wetsuit)
Y7+
400m Pool Swim
400m Beach Run
400m Sea Swim (wetsuit)
Pool Session Times 2019-2020
Please allow time to be parked, changed, poolside and signed in for your session start. Please note that our nipper sessions "YR-Y6″are not "drop and go", we welcome car sharing but require a responsible adult at the pool or beach throughout.
School
Year 19/20
Date / Time
Location
Reception – Y1
No Pool Sessions
Start on beach June 2020.
N/A
Y2
Sundays from 3rd Nov
16:00-16:35
Truro School
Y3
Sundays from 3rd Nov
16:35- 17:15
Truro School
Y4
Sundays from 3rd Nov
17:15-17:55
Truro School
Y5
Tuesdays from 5th Nov
18:15-19:05
Truro High School for Girls
Y6
Wednesdays from 6th Nov
19:00-20:00
Truro High School for Girls
Y7
Tuesdays from 5th Nov
19:05-20:00
Truro High School for Girls
Y8
Thursdays from 7th Nov
18:00 – 19:00
Truro High School for Girls
Y9+
Thursdays from 7th Nov
19:00 – 20:00
Truro High School for Girls
Adults (Age 16+)
Thursdays from 14th Nov
20:15-21:15
Truro High School for Girls